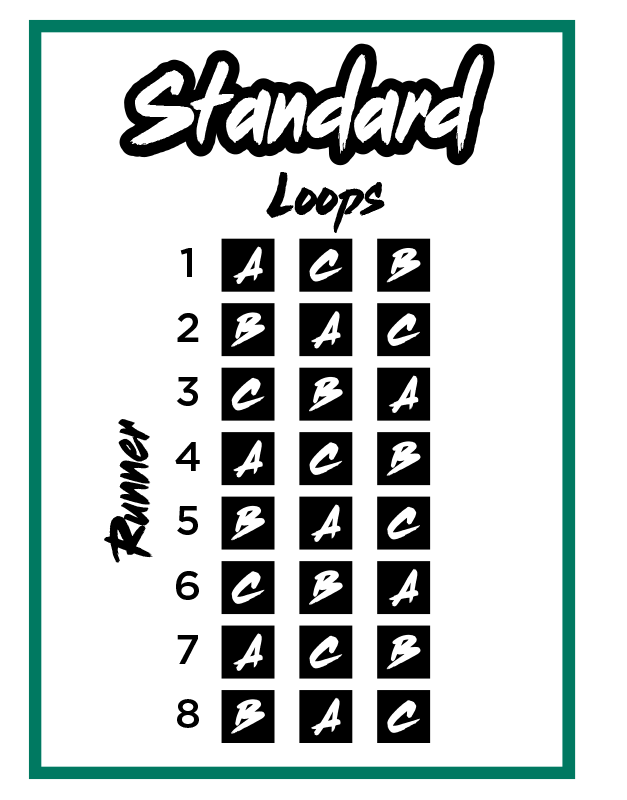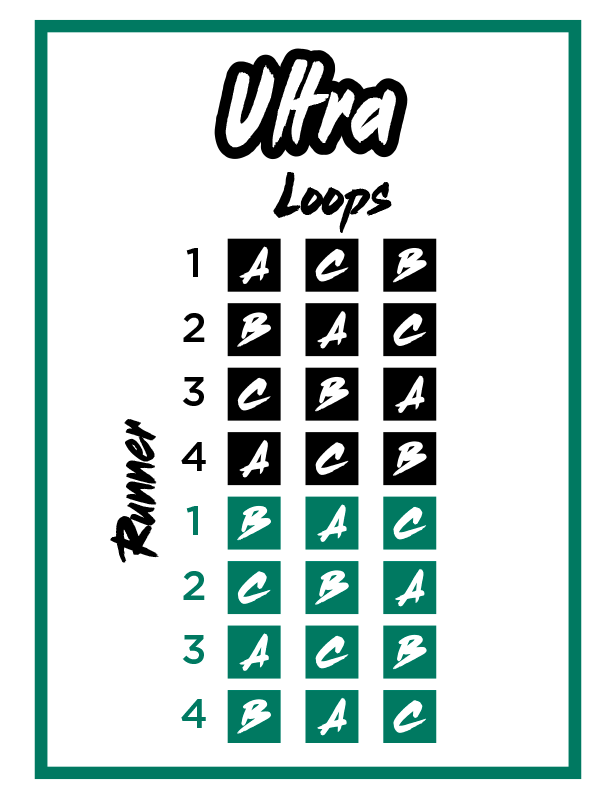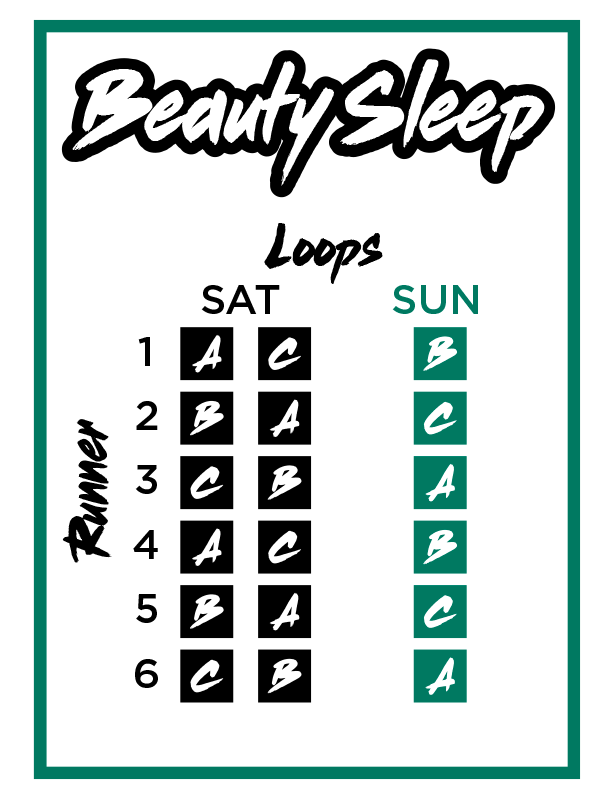 There will be three different loops that vary in distance: Loop A (3.69 miles), Loop B (6.28 miles), Loop C (6.73 miles)
The STANDARD 8-person team will complete 24 loops continuously. It's suggested that 8 runners each complete all 3 loops once for a total of 16.7 miles each.  (133.6 Miles)
*Standard teams must have a minimum of 6 and a maximum of 8.
The ULTRA 4-person team will complete 24 loops continuously. It's suggested that 4 runners each complete all 3 loops TWICE for a total of 33.4 miles each. (133.6 miles)
*Ultra teams must have 4 runners.
The DAYLIGHT team will complete 18 loops with a break. Your team of 6-8 will run 7a-7pm on Saturday, Enjoy dinner, a movie, and S'mores together, then get some beauty sleep and finish the rest of your loops 7a-11 am on Sunday. Total of 16.7 miles each (based on a 6-person team.  (100.2 miles). 
Loop A
Flat, 100% all trail. Non-technical.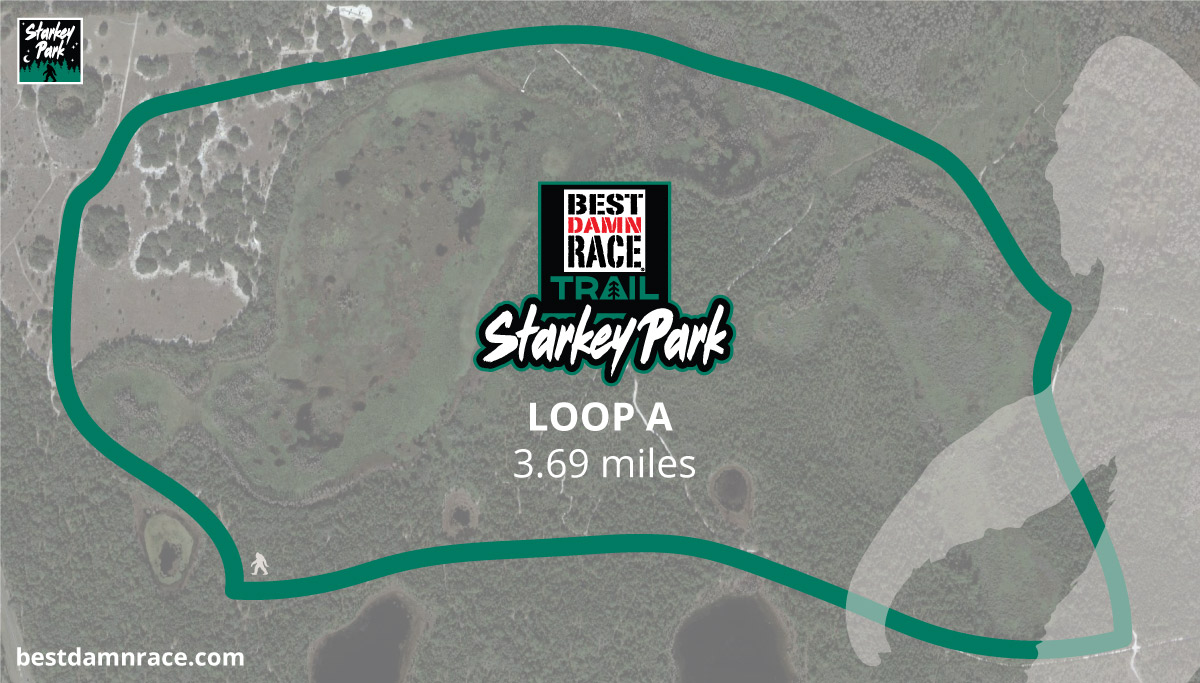 Loop B
1/3 Pavement, 2/3 Trail. Non-technical.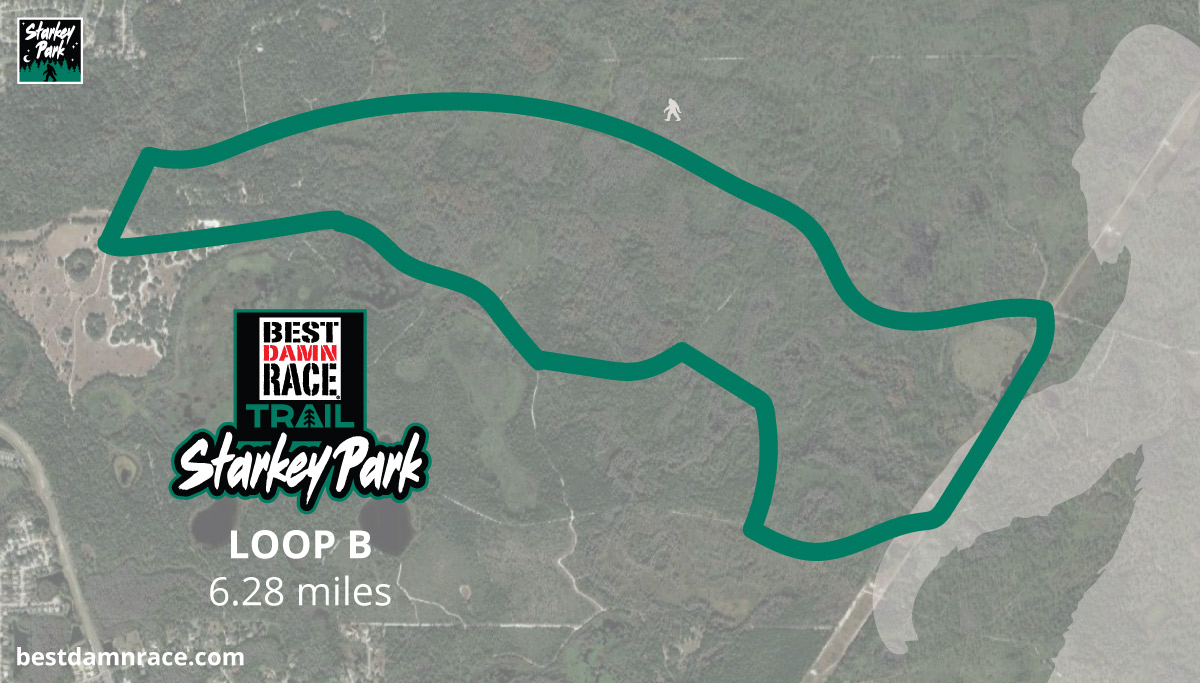 Loop C
At least 1 Mile of sand, the rest is trail. Non-technical (except sand).